It is possible to reverse your aging process. I've done it and

I want to help you do it too. 
..
 

without

 

relying on expensive treatments, harmful chemicals, or invasive procedures. Watch.
This is for women in their 40's and beyond who want to ...
➡️

Eliminate wrinkles, reduce sagging, get rid of eye bags and dark circles
➡️
Reclaim firm, glowing skin and feel fresh and lovely
➡️
Feel confident in a lean body, that moves with ease
➡️
Have more energy, better quality sleep, a more stable mood, and a healthier body
See if you identify with any of these ...
Dry, dull, crepey skin



Puffy under-eye bags and wrinkles around the mouth



Deep "11's" between the brows or wrinkles that have a permanent scowl expression.



Jowls, loose skin, sagging cheeks, and double chin
Lack of body confidence, wanting to cover up or hide your figure


Stiffness, joint pain, and sluggishness


Reduced mobility, balance, and coordination


Digestive issues, such as bloating, constipation, or indigestion



Reduced muscle mass and bone density
Feeling like you've lost the cool girl you used to be


Frustration, irritation, or anxiety



Forgetfulness, memory lapses, or difficulty concentrating

 
Relationship issues related to body image or low self-esteem



Looking tired around the eyes from feeling tired in your mind
Don't miss out on our limited launch offer price. 
Sign up for VIP access today!
Unlock the keys to a 
more youthful appearance at any age
 with this masterclass.
You'll need access to these step-by-step system to experience transformation. You'll have everything you need at your fingertips.
With my support and by you being consistent - you can enjoy the following benefits:
Reduce fine lines and wrinkles for a more youthful look

Improved overall texture and tone of your skin for a smoother and more even complexion

Minimize the appearance of pores for a more refined look

Promote overall skin health and protect against environmental stressors

Improve skin hydration for a softer and more supple feel

Boost collagen production for increased skin elasticity and firmness

Reduce puffiness and dark circles around the eyes for a brighter and more refreshed appearance

Promote overall skin health and protect against environmental stressors
Experience a natural boost in energy levels with a reduction in fatigue and exhaustion

Improve joint health and flexibility, making it easier to enjoy daily activities and hobbies

Reduced body fat, a more streamlined torso, and yes, more confidence!

Increased bone density, helping to reduce the risk of osteoporosis and other bone-related issues

Improved gut health and fewer digestive issues which up levels your overall health

Reduced risk of chronic diseases with a focus on prevention and wellness

Disease resistance and enhanced immune function so youI feel your best every day.
Speak the language of your body so you know what you need to prevent disease and aging

Improve memory and cognitive function for better overall brain health

Improve sleep quality and reduce insomnia

Reduce risk of dementia and decline of brain function

Boost confidence and self-esteem to be the powerful presence you were meant to be.

Increase mindfulness and awareness for greater clarity and focus

Release stress and anxiety and live with more joy
The decades of your life will come and go. They mark time but they don't have to mark aging.
The 10-year gap between these photos, the 50s and 60s are the most challenging time to combat the signs and symptoms of aging. 
Even with shifting hormones and life changes, it's never too late to start. No matter what age; you can improve. 
These photos are not retouched or altered in any way.
If you haven't reached your 50s and are seeing this, you can save yourself so much time, money, and heartache by taking control of your aging process now. 
Take Control of Aging
 with My Reverse Aging Masterclass Membership
This membership focuses on two key aspects - rejuvenating your appearance to look younger than your years and increasing your energy to support a healthy, vibrant body - because after all, a youthful face deserves an equally energetic body
Mastering the 5 Pillars of Reverse Aging
As a woman, I understand how you feel. I've dedicated my life to helping women like you take the right steps toward the life they desire. It's time to stop dreaming and take action. My reverse aging masterclass membership will grant you access to the 5 pillars of reverse aging: Resonance, Face, Agility, Cell Repair, and Mind Matters.
You'll learn how to optimize your body's natural healing processes, enhance your mental clarity and focus, and nourish your body from the inside out.
But it's not just about gaining knowledge. It's about implementing these simple practices into your daily life and creating healthy habits that feel great and last a lifetime. With my step-by-step system, you'll have the tools you need to look, feel, and think younger.
Your face is usually the first place you notice signs of aging. You will learn how to nourish and care for your face, so over time you become a lovelier version of you. I'll share tips the pros use to promote collagen production, and minimize puffiness around the eyes, nasolabial folds around the mouth, jowls and even double chin. I'll show you how to keep your neck smooth and firm; and it's not what you think. You'll be able to create a more toned, glowing, radiant face.
You'll learn the best techniques to keep you active and pain free. This Membership will provide you with strategies for improving joint health, increasing flexibility, and staying agile so you keep that groove in your move as time goes on.
Managing your vibration and energy balance is essential to aging beautifully. With this membership, you'll gain skills most people don't have. You'll be able to use healing energy to keep your body in harmony with your mind and allow yourself to be in a continual state of renewal so you can slow down and even reverse the effects of time on your body.
You have trillions of cells and supporting their renewal is essential for maintaining a youthful appearance and overall health. You will learn the most efficient ways to increase production of stem cells and turn on the mechanism that identifies and repairs damaged cells replacing them with new vibrant cells. This masterclass is focused on improving every part of you--beginning at the cellular level.
Your mental state must support the improvements in your body. Your emotional well-being is critical to this process of creating peace and joy within you. You will learn strategies that enhance mental clarity, reduce stress, release anxiety, and create more self-love. We'll create the mindset that supports your goals for reverse aging.
Imagine looking in the mirror and feeling confident, comfortable, and at ease with the reflection staring back at you...
 

Video tutorials & live classes

Your skin feels

 

more toned, and the dark circles and puffiness around your eyes have reduced, giving you a

 

brighter and more refreshed appearance.
As you practice my Energy Face Yoga routine, you notice that your

 

skin is brighter and more toned.
Your

 

face feels lifted

 

and you notice

 

fewer lines and wrinkles.
Imagine feeling strong and agile, with a body that moves with ease and grace. Imagine waking up each day with energy and vitality, ready to tackle whatever challenges come your way.
By integrating energy medicine practices, you'll learn to release tension and improve your mental clarity, leaving you feeling more focused and grounded.
With my Mind Body Sculpt program, you'll discover how to prevent your torso from spreading out, keep your spine healthy and aligned and ...
You'll learn to breathe so that your body has the oxygen it needs to renew itself.
And most importantly, you'll learn to bring your mind into harmony with your body so going forward, you remain in a state of renewal, feeling fresh and energetic.
And on top of that, you'll gain access to my 
private community of like-minded women focused on reverse aging!
Connect with like-minded women who share similar goals and desires

Receive ongoing support, motivation, and accountability to stay on track with your reverse-aging journey

Participate in future group challenges, events, and workshops to deepen your knowledge and skills

Enjoy a safe and positive space to share your experiences, ask questions, and receive feedback from a supportive community.
As a reverse aging specialist, I can provide personalized advice and guidance to help you overcome any individual challenges you may be facing, so you can feel confident and empowered about your aging process.
Access to personalized guidance and support from an experienced expert in the field of reverse aging

Gain knowledge and skills to make sure this masterclass is addressing your unique needs

Ability to ask questions and receive feedback on your progress, ensuring you stay on track towards your goals
Become a VIP member and 
access our limited launch offer price before it's gone.
"Hi my name is Loa. I'm a 65-year-old Reverse Aging Specialist, Nutritionist, Author, Influencer, Viral content creator, Energy Medicine Practitioner, Personal Training Fitness Coach, Public Speaker, and Etheric Clairvoyant.
I devoted my life to learning and practicing many different modalities of Holistic Health. My life's work is sharing cutting-edge information that supports the development of the psyche and healing of the female body."
Loa Blasucci
Autor, Nutritionist & Energy Medicine Practioner
What are other People saying about Loa?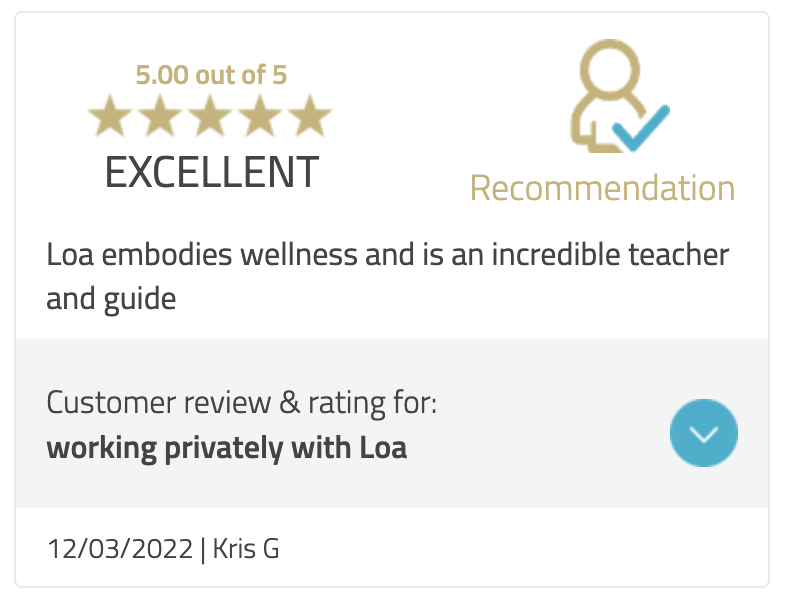 Your Satisfaction Guarantee 
We at Heyloa are fully committed to our clients getting results and we know how well this system works. If after working with the system you feel you are not getting results we'll refund your money. Just tell us how you used the system, and what you tried that didn't work. We are committed to elevating the collective in this world by helping women thrive. So we proudly offer this satisfaction guarantee.
Frequently asked questions:
How long will I have access to the app?
Can I get a refund if I'm not satisfied?
What exactly is reverse aging and how does it work?
Will I have access to the mobile app?
Is reverse aging really possible?
What kind of results can I expect?
How long will it take to see results from a reverse aging membership?
Will I have access to a private community of like-minded individuals?
Do you offer personalized support?