Join me..
Reverse Aging Masterclass
Many women have shared with me, that the last few years have left them feeling like they've aged. Accelerated aging is what follows an infectious disease like covid. And with the loneliness and chronic stress that came with it; a perfect storm was created to biologically age the body, destabilize the energy systems, and leave you feeling emotionally worn out.
You don't have to feel that way. Click here and I'll explain how you can reclaim agility in your joints, a leaner body, firm, glowing skin, chakra balance, joy that radiates outward, and more! 
Sedona Women's  Retreat 2024
The vortexes of Sedona are natural energy centers that many people are experience as healing and spiritual. Sedona is amidst stunning red rock formulations in central Arizona, which are said to emit powerful electromagnetics fields that can influence and uplift the human body and rejuvenation. Sedona has an energy that facilitates meditation, self -reflection, emotional healing, and profound experiences. It is in this setting that we can make the host of our time together
Hi, I'm Loa.
L.O.A. as in "Love One Another".

As a formally trained energy medicine practitioner; my specialty is chakra balance which improves immune function and slows down the aging process.

Stuck energy wreaks havoc on your face, body, and health. Carrying somatized (stuck) emotion is an unnecessary burden. I never get tired of seeing other aspects of a client's life up level in surprising ways once their energies are balanced. It is an honor and it's my bliss.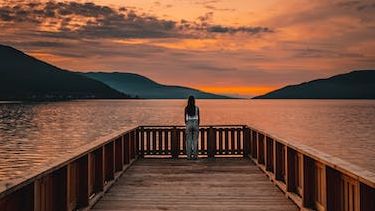 I help clients release emotion from their history so they can cultivate the energy of beauty and wholeness.

Authentic beauty really does come from within. I'll guide you to the most efficient path of healing. You don't need to suffer or feel old and tired. I'll walk you through it step by step.
My years in the beauty and wellness industries have brought me to know this one truth; it's all about energy. Your thoughts, health, mood, strength, your aging process, your internal sparkle, all of it–it's all about energy. Reach out for more information.
Reverse Aging Energy Facial
After just one class!
"I love all face yoga and gua sha but Loa's class is unique. She combines facial exercises with breath and chakra balance- and it's this energy work that really makes a difference and sets her class apart. She also teaches you about alignment and facia- All so important for getting a true lift and glow from the inside out!"
- Susan Blayer
My Favorite Everyday Products
I get asked constantly what I use. So I've put it all here for you; my skin care, workout gear, cosmetics, supplements…here you go! And check back occasionally for updates.
See Product List
Sign Up For My Free Weekly News And Tips

I share nuggets of cutting-edge wellness info once a week.
I never ever share or sell your address.
My Purpose
My purpose is to help others release anxiety which slows down their aging process and calms our stressed-out collective. I believe passionately in reverse aging, the power of self-healing, and the impact it can have on the world as it now struggles.

As we heal ourselves, we heal each other. I welcome every culture and discipline that seeks to understand themselves and heal their emotional and physical pain. I am gathering a community of kind and courageous souls who want to manage their energy, raise their vibration, and walk toward transformation.
Heyloa.com is built with proven security and privacy controls so you can send payments with confidence. Security features are in place so we can maintain state-of-the-art web security. My assistant Elweana Jean works diligently to keep Heyloa.com safe.